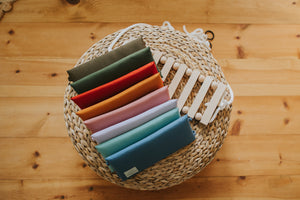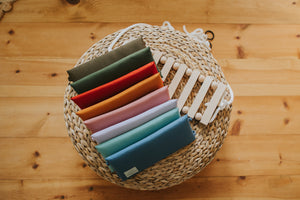 Banana swing * back mid March (without cushion)
BANANA SWING
Why a swing? We came up with the idea of the flexible swing for all the benefits we can bring to our children from the age of 2! (And honestly, it's so sweet in a setting!)
Oh yes! You can start integrating the game of the swing around the age of 2 years if you opt for a flexible seat that allows you to mold each side of the body. The child feels more comfortable and safe to begin exploring!
BENEFITS
Balance, muscle tone, spatial awareness, fine motor skills, coordination!
The vestibular direction thanks to the different possible movements (rotation, up/down, left/right)
Visual perception by getting the child to see the same scene from different points of view.
In other words, the simple fact of holding the ropes will allow our child to improve daily gestures such as writing, drawing, cutting food. Working on his balance will help him ride a bike or board.
And what helps us a lot here: the rhythmic swing works the concentration and allows the return to calm
FEATURES
Designed and Made in Quebec
Recommended for ages 2 and up
Load up to 300 lbs
Indoor use recommended
(Possibility to install it outside. For reasons of aesthetics and longevity, it is advisable to bring the swing in after use)
MATERIALS
Braided Nylon Super Soft Rope ( Rust & Mildew Resistant)
Natural cherry wood
Each swing is unique thanks to the wood which offers various colors and veins
*An eco-friendly water-based wood sealer is applied for exterior use (reduces water absorption & protects against UV rays)
Corrosion resistant black metal rings for outdoor use
DIMENSIONS
The cords are adjustable for ceilings of 9' and less indoors
The ropes are adjustable for an outdoor play module or for a tree branch of 9´ and less
(You can easily adjust the height of the swing by retying the double knots at the level of the metal rings according to the desired height)
FACILITY
Anchors and installation is the buyer's responsibility. Please inform yourself well to ensure a safe anchor point for your minis
Photo credit: Maryeve Pelletier, Camylle Pelletier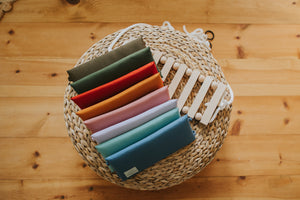 My 3 year old daughter loves it! Since Christmas, the swing has been hung constantly. In the morning when she wakes up, she goes to the swing, when she comes back from daycare and in the evening before going to bed. Besides being so beautiful!
Excellent gifts for my 2 granddaughters!
We love !!
The banana swing quickly became the favorite of the whole family in our playroom.
Banana swing (without cushion)
Gorgeous!
Super beautiful and fits great! My grandchildren love it!